APRIL empties!! I am starting to get the hang of this.. and honestly, it feels gratifying when I find myself finishing a product. I have been really good too; the only beauty products I bought in April were from Holika Holika and a HadaLabo lotion.
I was also gifted a few Chanel polishes which I have struck off my list (Blue Boy & Base Coat), oh and I picked up a bottle of Dior's Saint Tropez. Beautifulllll. Chanel has just launched their
Summer 2012 Makeup Collection
in KL, I will only be taking home Delight, with a few other older polishes.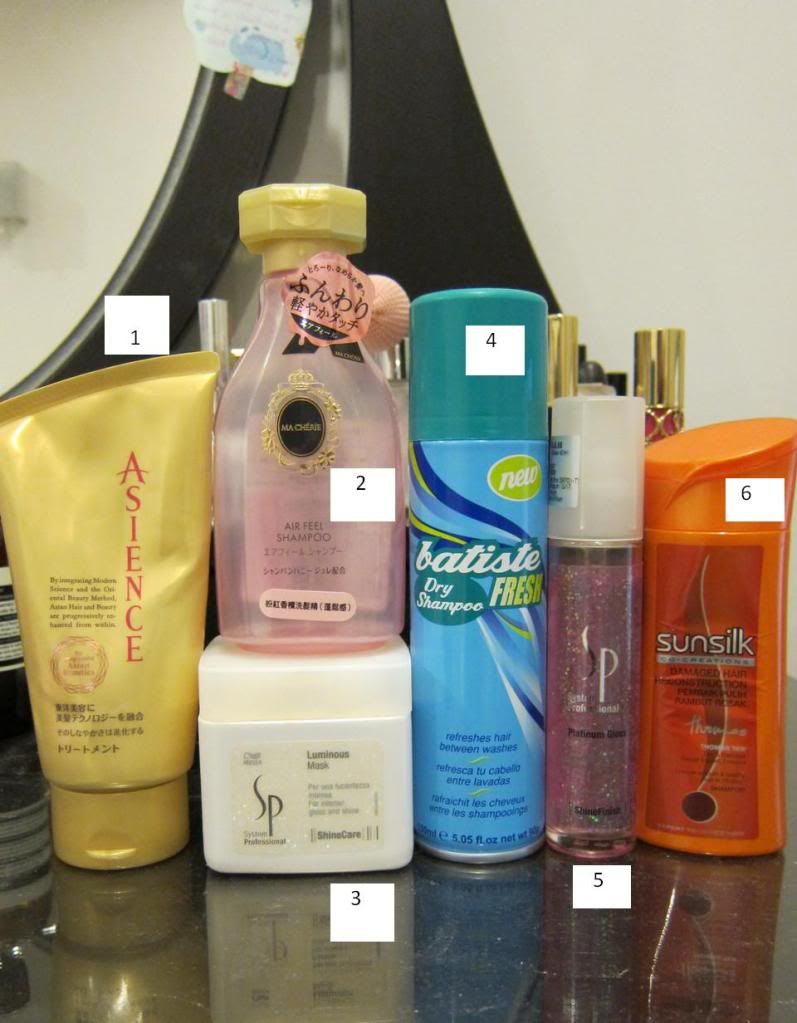 1. ASIENCE Hair treatment
This Hair Treatment used to by my HG product until I found Essentiel. It works very well and you do not need much.
Repurchase?
Yes, if I am unable to find the Essentiel mask.
2. MA CHERIE Air Feel Shampoo, 200ml
Picked this up in Taiwan, it smells really nice but I didn't think it was moisturizing enough for my hair ends. Other than the sweet scent and packaging, there wasn't anything special about this shampoo.
Repurchase?
Maybeeee *stares at pretty packaging*
3. WELLA Luminous Mask, 200ml [Discontinued]
I'm a sucker for hair masks, always looking for the next best treatment- purchased in Winter/Spring 2010 Melbourne as I visited unprepared and the wind/cold was making my hair very dry. This works like a dream, so smooth and soft but doesn't leave your hair flat or greasy. With other masks my hair feels soft, but this feels "restructured" from the inside out.
Repurchase?
Yes, too bad it has been discontinued.
4. BATISTE Dry Shampoo (Fresh),
also reviewed here.
5. WELLA Platinum Gloss, 40ml
Smells nice, but I would not go near any "high shine/gloss" products anymore. Nothing wrong with the product, it is silicon based and rinses off easily but I just don't like the look it gives. It has been sitting in my stash for so long, its time to bin it!
Repurchase?
No.
6. SUNSILK Damaged Hair Reconstruction, Trial Size
This shampoo is supposed to "penetrate and fill holes and cracks in each strand", sounds awesome but I didn't think it was that great. An OKAY shampoo for my hair.
Repurchase?
Nope.
7. BOBBI BROWN Long-Wear Gel Eyeliner
My absolute HG eyeliner, this is the only liner which does not smudge, budge, nor irritate my sensitive eyes. I can have it on for 24 hours and it will still look awesome. I have this in Black, Brown and Blue. I have been using this since 2003!
Repurchase?
Not if I can help it; the price is rather steep so I will be looking into cheaper gel liners (Maybelline, Kate?).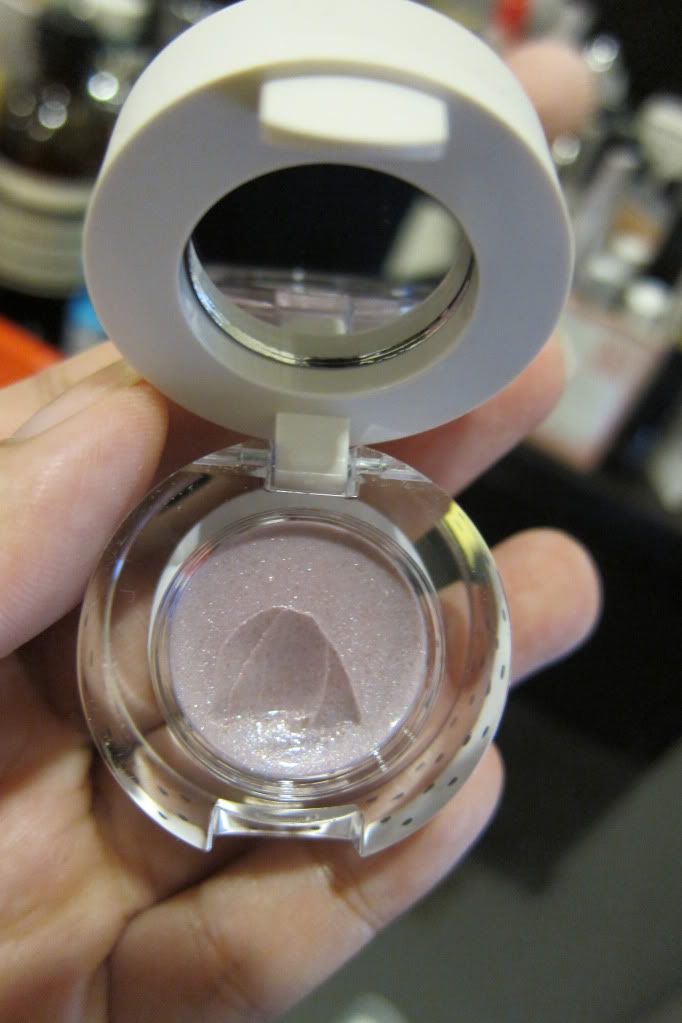 8. TOPSHOP Lip Polish (Lavender)


This was a gift with purchase from Topshop so I didn't get to pick the colour. The texture and scent is alright but I just couldn't get the colour to work. I've tried layering on top of lipsticks but it just doesn't look good on me, a little too frosty for my liking. Thrown out!

Repurchase?

No.







9. HAZELINE SNOW Moisturizing Cream


This probably my very first moisturizer growing up, my mother used to put it on everything.. sunburnt skin, rashes, to calm skin down, as a spot treatment for pimples, etc. I bought this a while ago to try and treat my acne (Face, calm the F down!), it still smells the same as when I first used it many years ago *nostalgic*. it didn't help with calming my face down so I used it on my chest at night.

Repurchase?

Probably not.







10. LANEIGE Sebum Control Primer, Trial size


Works quite well at controlling oil and preps the face with a smooth base for make-up application.

Repurchase?

Maybe.







11. MODEL CO Lip Lights (Pink Sea Shell)


I really really like this gloss, it has a LED lights which turn on when it is opened. Great for touch ups in the clubs/low lit rooms. The gloss isn't sticky as well and plus it has a side mirror. The only reason I am binning it is because I have not used in for the past 3 years and it is time to go!

Repurchase?

No, because I rarely use gloss anymore.







12. KISS ME Heavy Rotation Eyeliner (Black)

Pretty good, pigmented and the pen is easy to use; you just shake and draw on. It lasts relatively longer than the other liquid liners I have used, plus it does not irritate my eyes.

Repurchase?

No, I have tried pencils, liquid and gel.. and my fave is the gel, so I will stick to that.







Total products emptied: 9




Thrown out: 3


Total: 12
Total Feb-Apr: 33