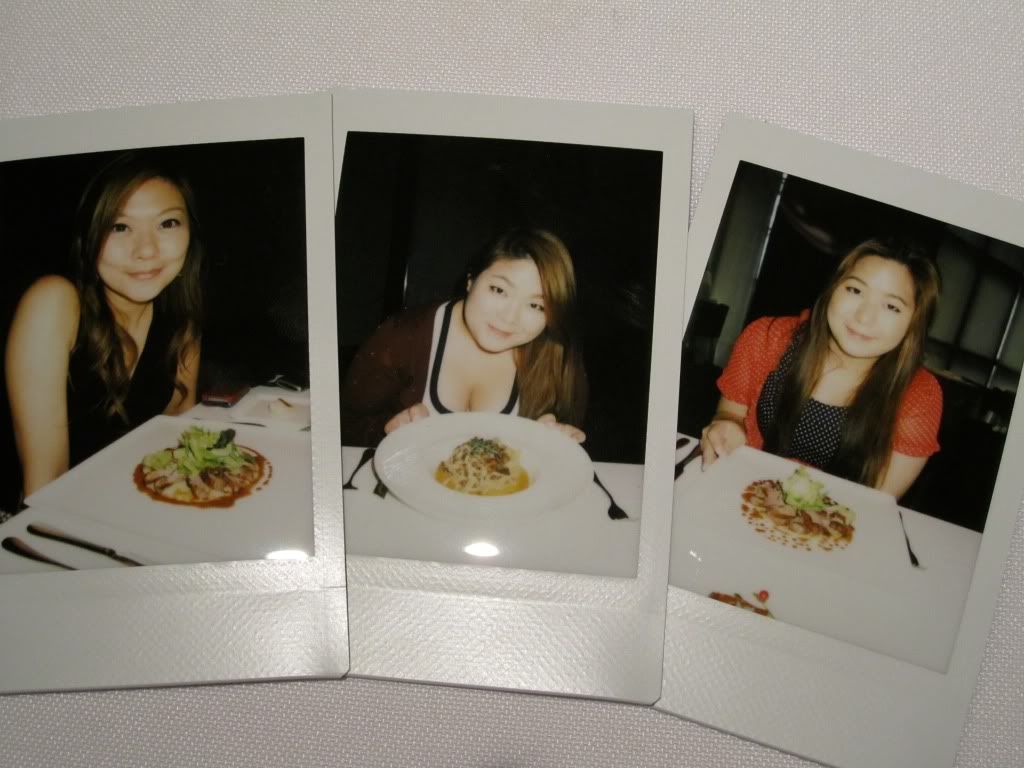 28 Feb 2011
A fine lunch with fine company. Partners in crime: my twin (oh yes, we were asked at the entrance yet again) and Jargs.
BabySen has this theory that most people are racist and can't tell the difference when we have our hair down. But I dont think so! Just the other night I had my hair up, hers down, and an Asian woman (Sen's friend's mom) kept looking left to right at us and asked if we were twins.
(Fact of the day: Did you know that saying all Asian/White/Indian/Chinese/*insert race* people look alike makes you *gasp* RACIST! HAHA) Okay, I digress- back to the review.
We picked Il Lido because we wanted to have a nice meal with BabySen before she flew back to Melbourne to continue her studies. (She is now already back there. I miss you Kittttyyyy!!!)
We opted for their Daily Lunch Set which included an Amuse Bouche, Choice of Daily Soup/Appetizer, Choice of Daily Main Course and Daily Dessert Creation, which at MYR49.90 is really a steal. Thinking it wouldn't be enough, we decided to order an extra main to share- even before consulting each other. Great (greedy?) minds think alike!
I noticed they also cleared my utensils after every dish, impressive! Looking around, Jargs the interior designer (who heads her own company) pointed out that they 'spotlight-ed' our food. I think it enhances the presentation of the dish while allowing you to take nice pictures. I didn't even need a flash for the food pictures taken.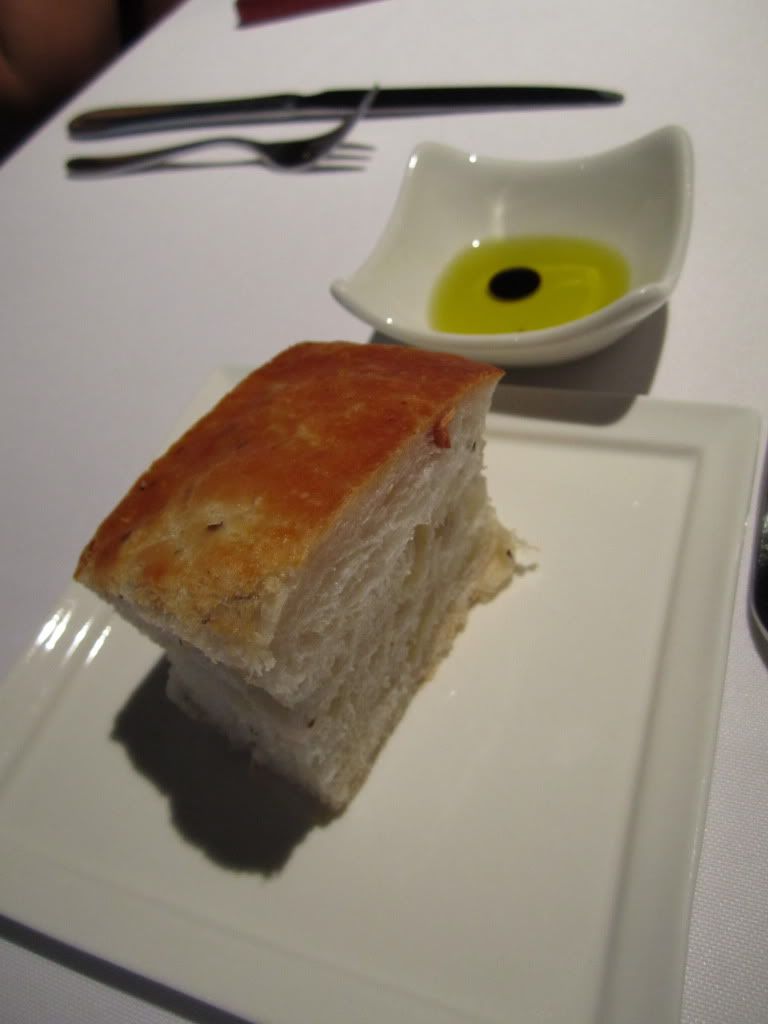 Complimentary bread
Once we placed our orders, we were served some bread. Tasty and it had a nice texture but a little oily.
Amuse Bouche- Deep fried eggplant with spicy tomato sauce
This little cube was crispy on the outside, but gooey and juicy on the inside. Noms.
Appetizer- Crab salad with avocado and bisque jelly
YUMS!
I actually really like this! Very refreshing and sooo good, everything went well together. Have not tasted anything like this before. I love it when my taste buds are treated to new textures and flavours.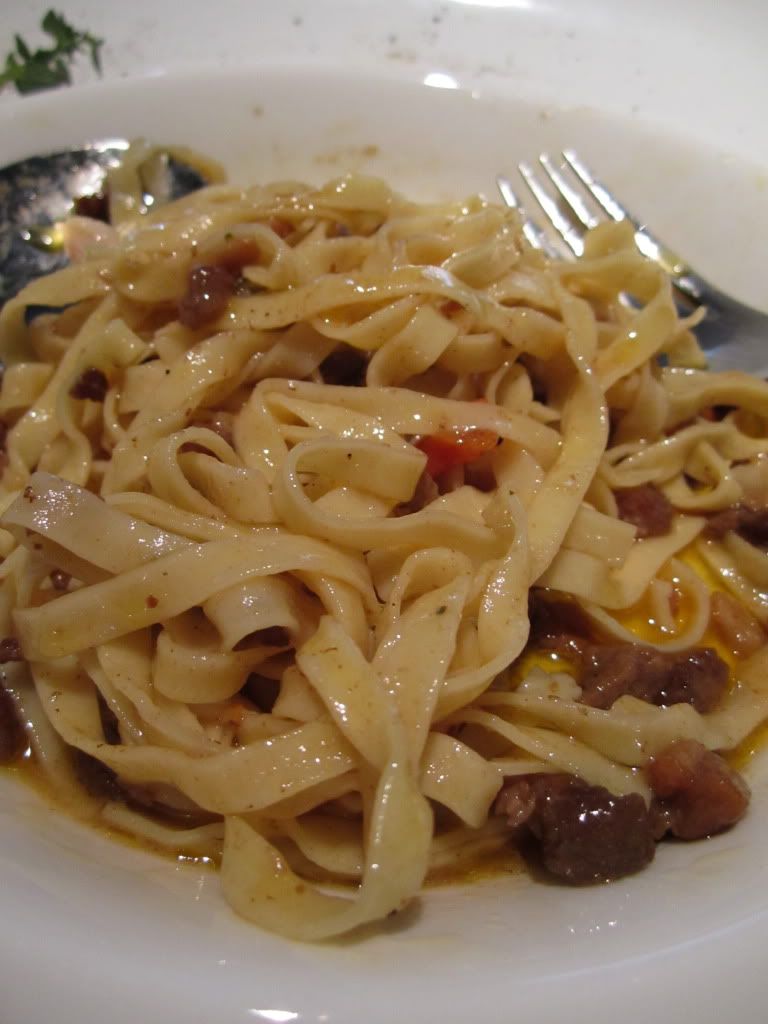 My main: Fettucine with wild boar ragout and blackberries
I couldn't detect the blackberries visually, but perhaps they were cooked into the sauce as there was a subtle sweetness. Again, it was tasty and halfway through this I was actually starting to feel full. Each mouthful of fettucine was well tossed with the sauce.
Grilled duck
My twin and Jargs both had the Grilled Duck which isn't on the ala carte menu. Juicy, but to be honest I dont really care for duck unless it is of the Peking variety or ginger braised.
To share: Sardinian roasted suckling pig with plum sauce
Our main to share looks like a normal piece of roasted pork, but the skin was SO crispy with just the right amount of fat and the meat underneath was tender. Thank goodness we each had a piece or we'd be fighting over it.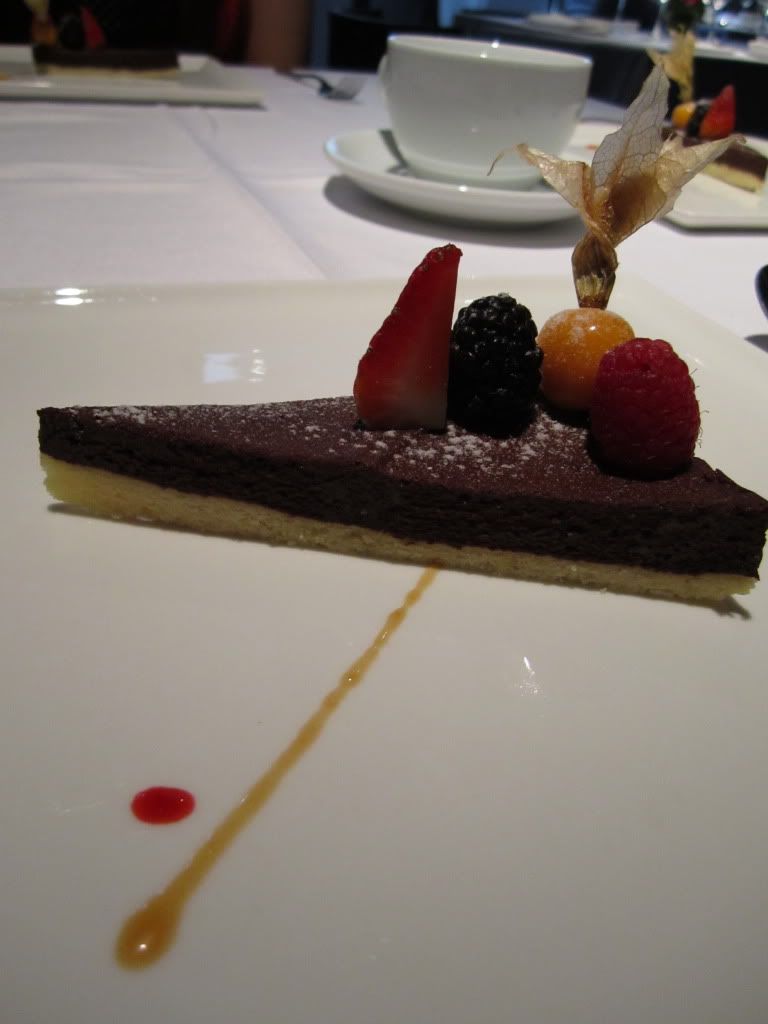 Dessert of the day was a Chocolate tart, very nice- gobbled up within minutes. Not too sweet or creamy, almost perfect really. The base, the chocolate. Mmmmm.
After that we were served tea and coffee, and Il Lido's Petit Fours (PFs). Almond Amarettis, Dark Chocolate drops coated with coconut flakes, and the best of the lot- White Chocolate squares. In my opinion, their PFs weren't on par with their other dishes.
From their
website
, "Il Lido promises an all-inclusive, stylish environment that is complemented by its impeccable cuisine and a touch of warm, personable service."
I concur.
Parking: FREE (lunch hour)
Service: Very good, the Maitre d' was very attentive & informative without bordering on hawk-like.
Portion: Good
Damage done: MYR100 per pax
Will I be back: DEFINITELY!!