BY SPENDING! Heehee.
Read about
Guardian's Makeover Event
(now - 17th April 2011)
here
on Monday evening and I decided that I just HAD TO drop by One Utama after work.
JagiBOY
offered to pick me up as soon as I reached home and off we went to burn some cash.
So many masks to choose from!!
I called
Jagi
up, knowing she'd be interested to check out the
Beauty Diary Mask
booth. We usually take turns playing the role of
"Instigator"
(i.e: person who instigates purchases by either (a) owning similar item or (b) giving positive personal opinion regarding the item in hand. Sometimes, both). No guesses who played that role at that night.
When I was in Taiwan, I picked up quite a few boxes of these Beauty Diary Masks (Hello Kitty Limited Edition!!) but most were made souvenirs and I only managed to save a box for myself. Comparing the prices, these masks are being sold for only NTD199 per box in Taiwan, which is about MYR19!! So to see such a mark-up here was slightly appalling. I used to snub these masks in Guardian due to their price but seeing as they are really good, (they moisturize my skin well without causing irritation/breakouts) plus I will not be visiting Taiwan anytime in the next few months, what the heck I decided to take advantage of this promo.
One of the main reasons why I was so adamant to visiting this event was because I saw 2 words:
Earl Grey
and
Macaron
. Two of my favourite things in the world (next to Chanel hehe)! Plus I didn't want to miss out on whatever exclusive sets/freebies available. Here is what I walked away with..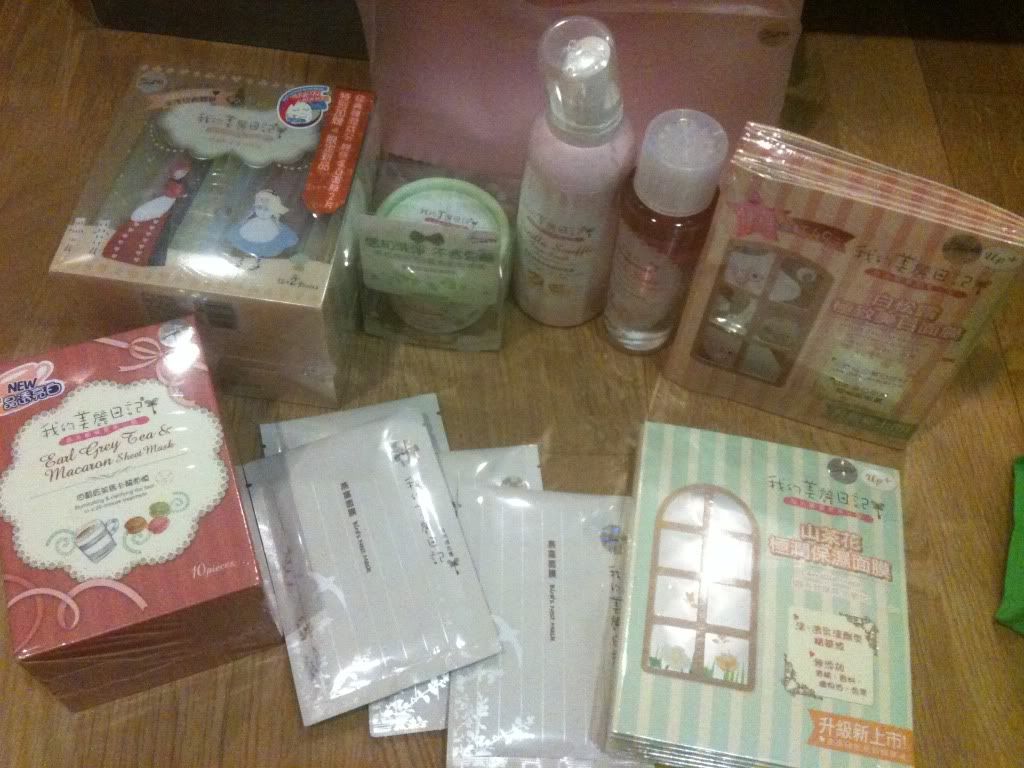 Aloe cleanser, Vanilla Souffle face scrub &
Peach Soda eye makeup remover set
MYR128
The SA demonstrated all products on the back of my hand, I like the texture of the Aloe cleanser and the Vanilla Souffle face scrub didn't smell as sweetly-sick as I expected it to. The Peach Soda eye makeup remover is pretty good too, she demonstrated with a Dior mascara and it glided off, the texture is less oily compared to a few brands I have tried. Will update it's performance on my eyes soon. You can purchase these items individually but as a set its cheaper, I got 2 sets- not to hoard, but one is for my sister.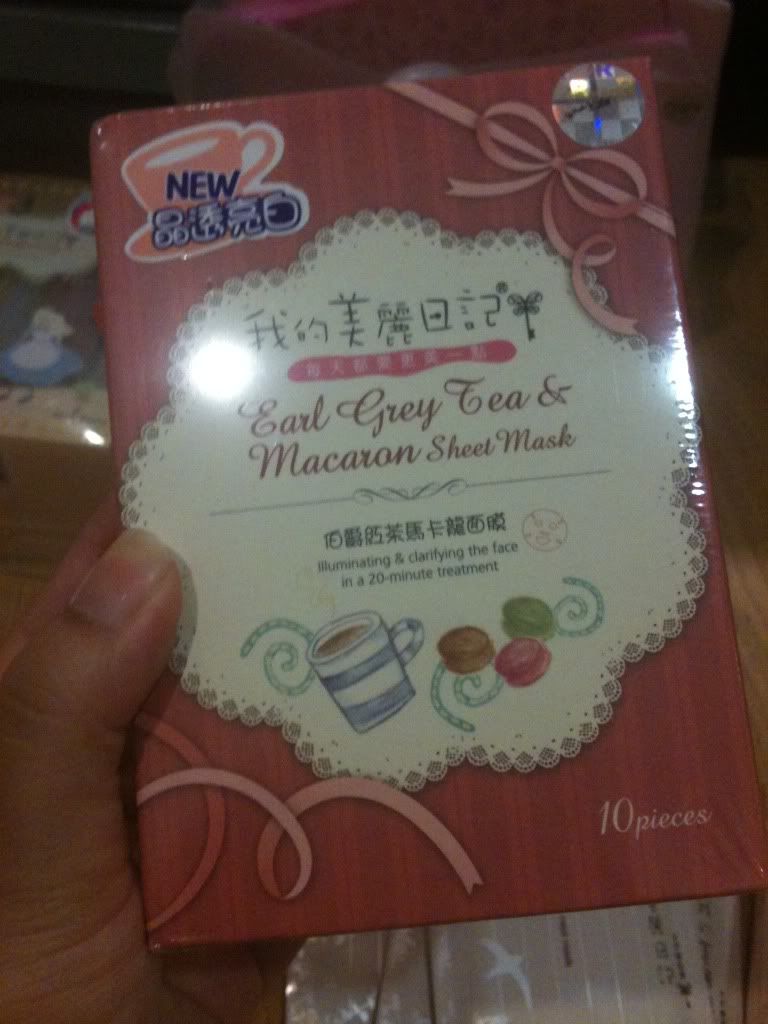 MYR49 for a box of 10
Earl Grey Tea & Macaron
♥
All Beauty Diary Masks smell delish and although I haven't tested these out yet, I am pretty sure they will too. If only I could eat this.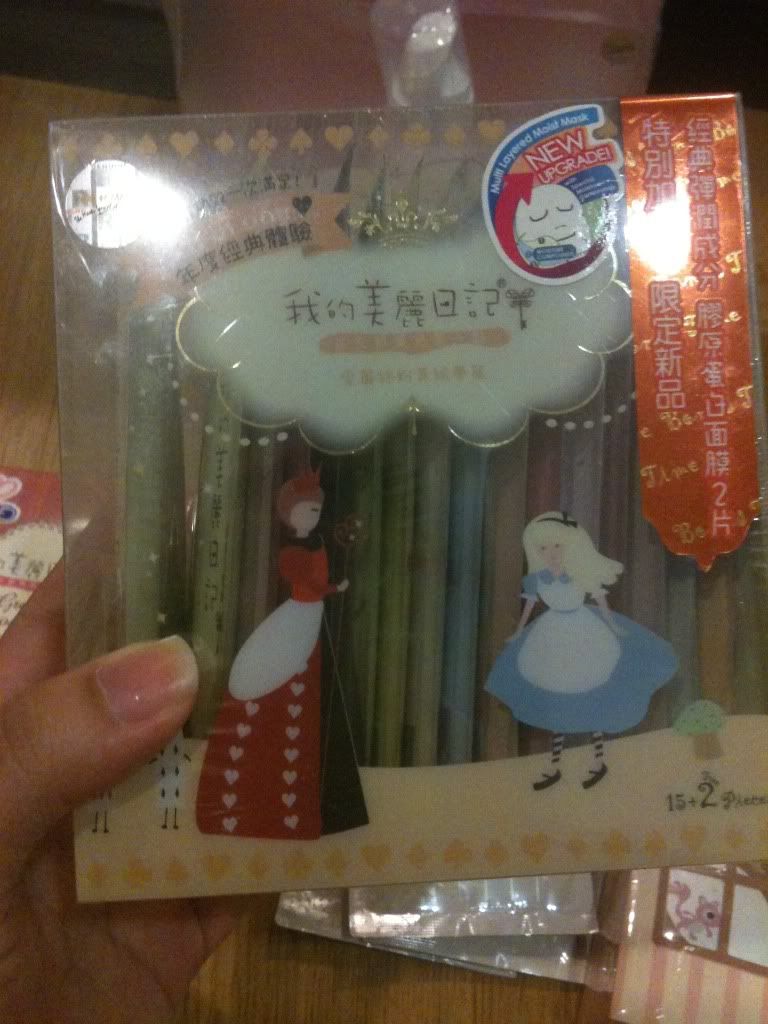 MYR 59.90 for a box of 15+2 masks
Got sucked in by the packaging and upon hearing the word "Collagen". Lately I am obsessing over beauty products with collagen. (Side note: the Hadanomy Collagen cream is actually pretty good!) This set is actually cheaper than the 10 pc set as it only equates to MYR3.50 per piece.
I also received some freebies: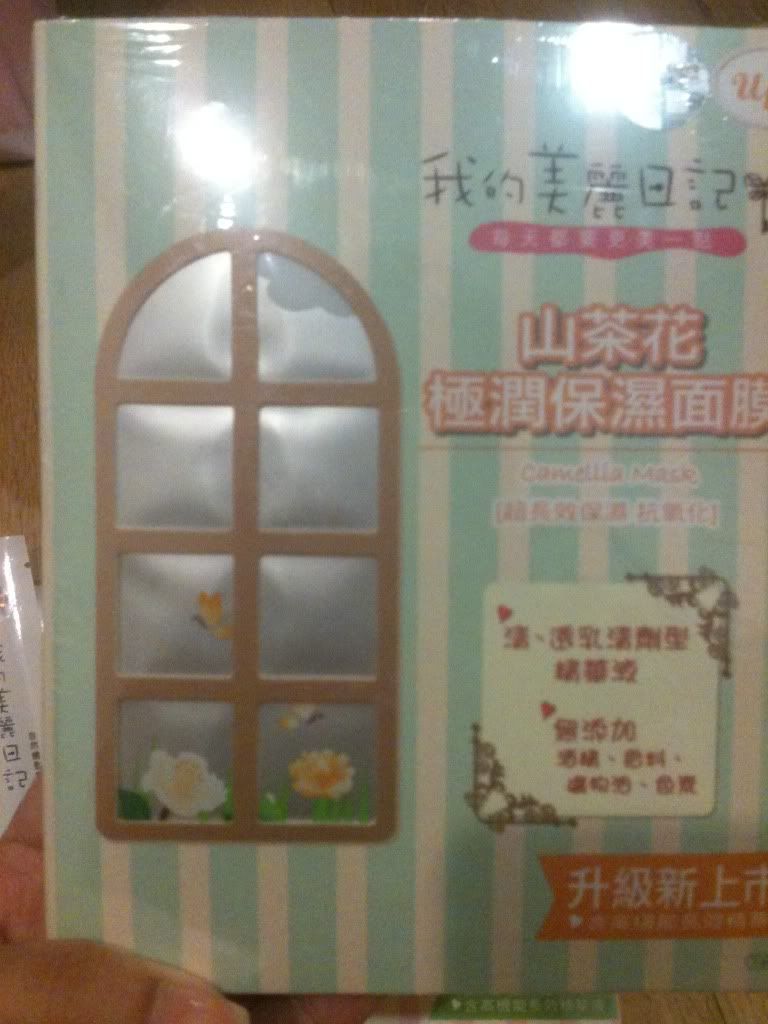 6 pcs of Camellia Masks
6 pcs of White Truffle Masks
And another 4 pieces of the Bird's Nest Mask (pictured above). Wheeee~ On top of that, I also received a Guardian goodie bag! I am unsure if they give it out to all customers or for purchases above a certain amount because when I checked with Jagi, she didn't receive one! (It's okay Jargs, you got free movie tickets!! hehe)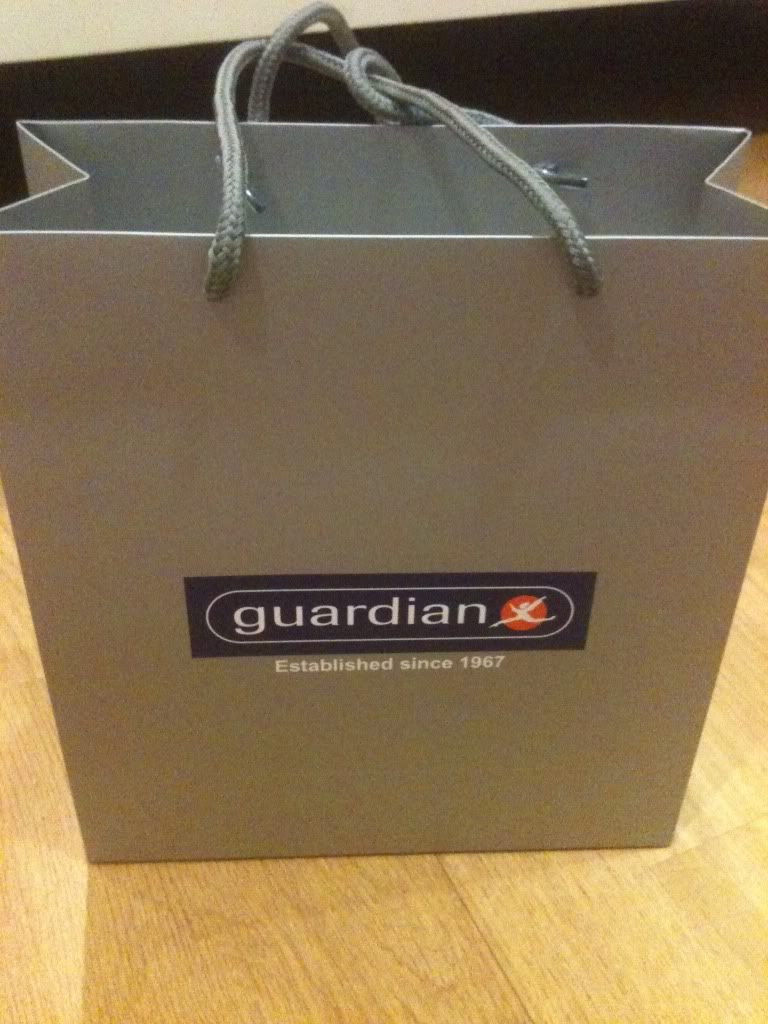 2 more Beauty Diary Masks, talcum powder, prune essence, Maybelline lippie, Avene trial kit and a hand lotion.
Thanks to Jargs, I caved in and bought FOUR sets of stick on nails. Which are so pretty, I can't wait to wear them out. According to her, she bought a pair recently and they were more expensive than the ones sold at the Guardian event. JagiBOY laughed out loud when we gushed over how cheap and pretty the nails were. I ignored him and just rolled my eyes. Men!
We tried making our way back to the carpark but like a magnet we were drawn to Etude House. Haihhhhhhhh. But we were good today and only stood at the Miss Tangerine section, testing out the lipsticks and laughing at how each colour looked on us. I ended up with only a Nail Set, and a Lip gloss *pats self*.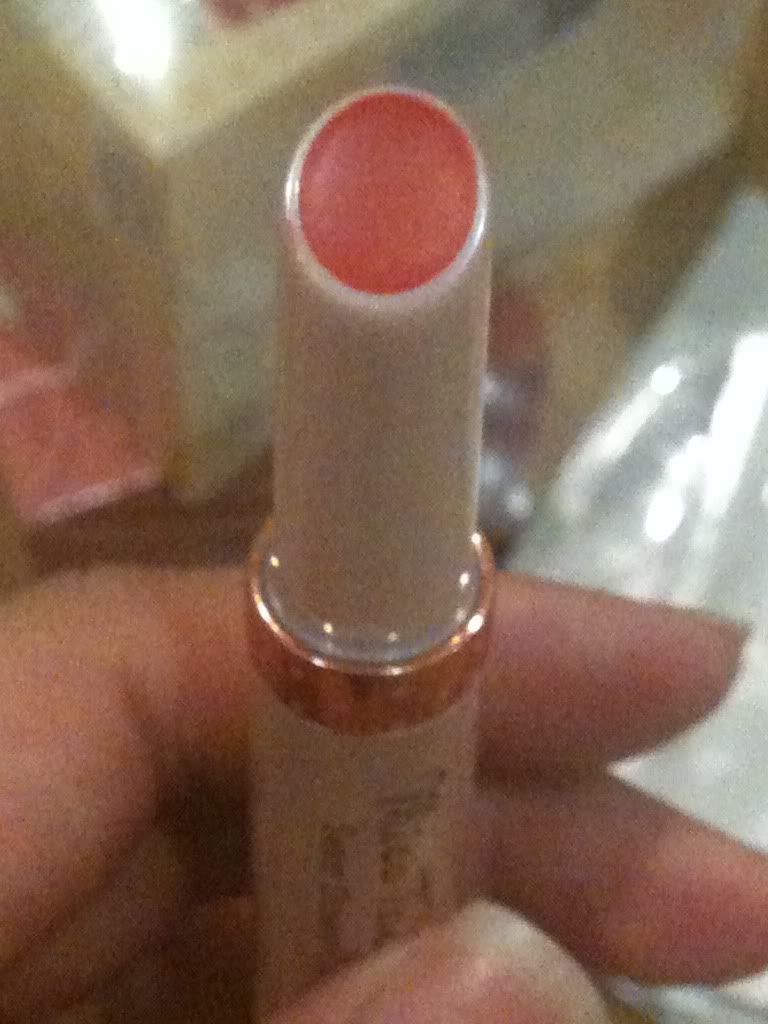 And that, is how I did my tiny part to support the economy.
Oh before I forget, apparently there are "fake" My Beauty Diary masks being sold online and at smaller shops, at a lower price too. One way to ensure that you are buying the real deal is by checking if they have this hologram..
My Monday wasn't so blue thanks to
JagiBOY
who waited ever so patiently while I shopped. You are the bestest!
♥
♥