About a month ago we celebrated YL's birthday at
Shangri-La Hotel, Kuala Lumpur
. We wanted something different from the usual fine dine, surprise party, group dinner, so we decided to have a High Tea celebration instead!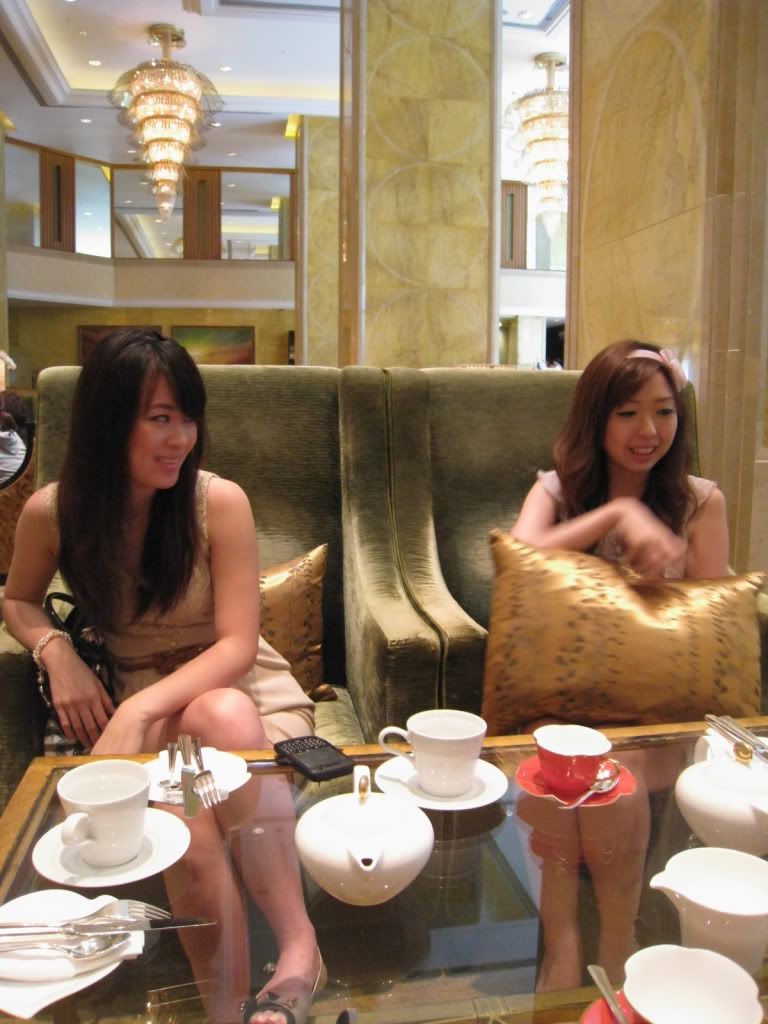 We kept getting carried away chatting about everything under the sun, and we had to keep reminding each other to order first, THEN talk. There were 5 of us and we decided on a Malaysian set and 2 English sets. Each set came with either a pot of tea or a coffee.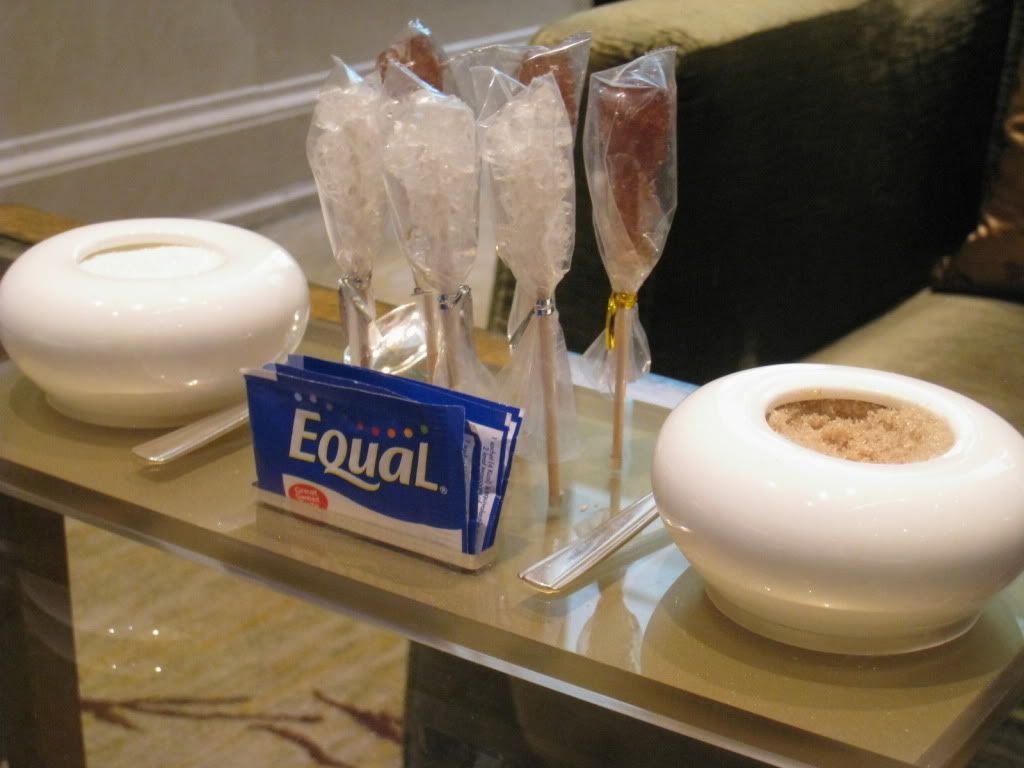 Sugar sticks!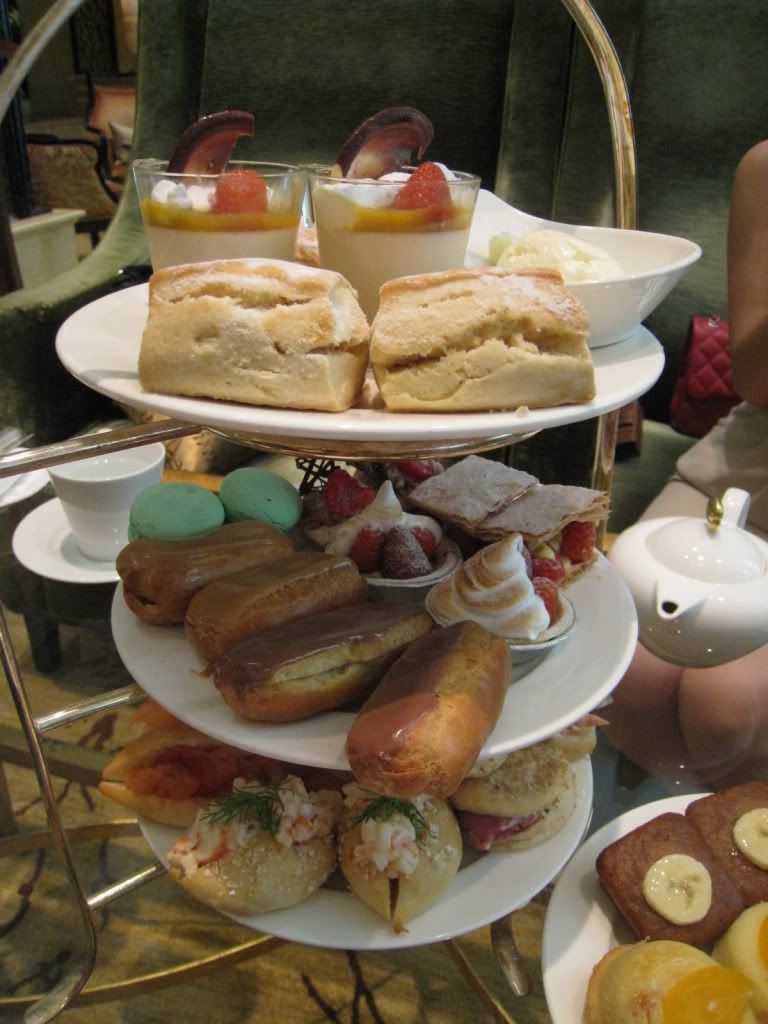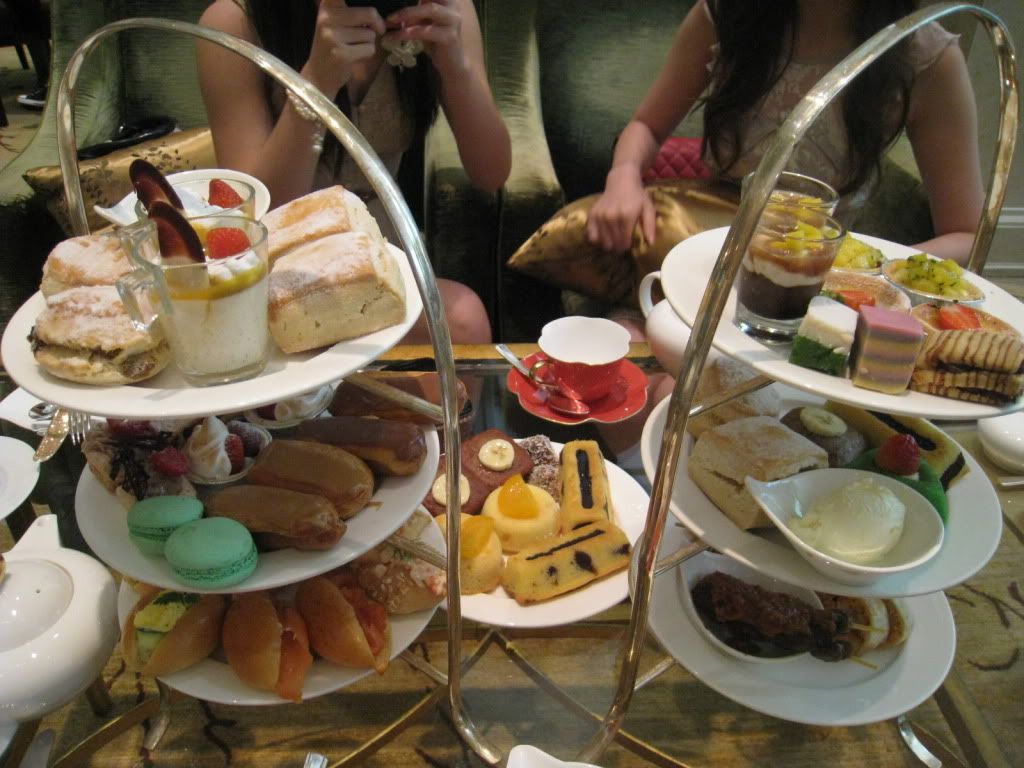 English on the left, Malaysian on the right
The scones and little sandwiches were good but the macarons were a bit meh :/ I am picky when it comes to macarons and so far the best I have tasted in KL are from KL Hilton.
In the end we had too much food leftover, we should really learn how to control ourselves. No more over ordering! High tea at Lobby Lounge is actually pretty good, I would definitely recommend it to anyone who's up for some tea.
After that we headed over to
Pavilion
for a little shopping, but not before we checked out
Sno
. They blend frozen yoghurt with various toppings- you can make your own combo or just pick from their list! All orders are put through via an iPad, they have up to 3 (or was it 4?) iPads built into their counters.
How cool!
YUMMEH!
Pictures at Sno are taken from
Jagi's blog
. We each had one and it was pretty yummy and filling- I had an original froyo blended with twix and honey.
My look for that day was very simple, my highlight was actually a necklace my
sister
got me.
no lippie..
with lippie..
My contacts look a little too large for me and in some pictures it is as if my eyes can't focus. What do you think? Chuck em or keep em? Also, I am trying to grow my brows out so I can reshape them like this blogger,
Nic
. And yes, I am aware that one side has an arch and one doesn't. But I swear it isn't that obvious in person.
It's Friday already and I can't believe it! 5 more Saturdays and I will be back in Melbourne for my yearly pilgrimage! So much to do and see.. and EAT :D
♥